Remembering those lost in world war one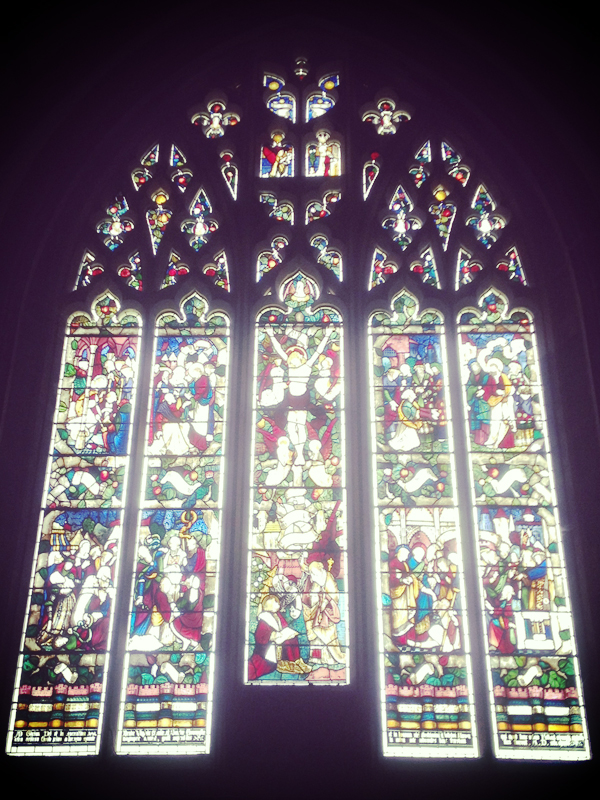 This coppered-bronze Memorial Tablet is now mounted in St. George's Chapel, in the alcove to the right of the nave pulpit. It measures 30(w) x 28(h) inches. It was originally installed on the wooden Shrine which still (c.2016) stands at the Church Street entrance to the churchyard. The Tablet was moved into the Church in 1993, as the Shrine was falling into disrepair. Sixty-nine men of the war dead of the parish and congregation are recorded upon it. Biographical details are given via tab below. The idea of a war memorial Shrine had been announced at the Annual Parish Vestry Meeting of 12th April 1917. The Vicar (The Rev. Canon P.F. Tindall) reported that he had been approached by the Mayor Sir Stephen Penfold and other townsmen about the erection of a Shrine to the memory of those men of the parish who had fallen in the war. Sir Stephen's son Lieutenant Jeffrey Penfold had been killed on 28th January 1916. The Vicar had already received several designs by the meeting date, none of which had suited him. But a "London man" had sent a design "much more in accordance with what [the Vicar] thought it ought to be", and it was submitted to the meeting for approval. Its estimated cost was £73 to £75, which was met by subscription. The Mayor and Rev.
Tindall each subscribed 5 guineas.
efficient heating
We all know that churches can be cold places due to the scale of the buildings, but it's not much fun to shiver in! The more efficient and cost-effective the heating system, the warmer we'll be.
the tapestry
The church is full of beautiful and intricate tapestries surviving so much through time and our aim is to make sure that survival is continued for many more visitors to enjoy.
The roof
The roof is obviuosly the most important strucure on the building, protecting all inside. We crucially need to complete all necessary repairs to make this 100% watertight.
Fundraising
Our constant. We are always looking for new and innovative ways to raise money. Join us and be part of the proud team looking after just one piece of Folkestone's heritage.
We Folkestonians cannot let neglect succeed in destroying our Church - the focal point of the town and it's history - where fire and wars have failed. Once the Church has gone it will be gone for good. For the love of Folkestone we need to act now.
The Friends of St Mary and St Eanswythe Parish Church began on 21st March 2014 and is dedicated to the preservation of St Mary and St Eanswythe's Church.
REGISTERED CHARITY NUMBER 1161358
Our sole aim is to raise funds all of which will be devoted to the upkeep of the building and to the furthering of public understanding of its history, architecture and significance.
E. info@friendsofstmaryandsteanswythe.org.uk