Restoring the Church For All of Us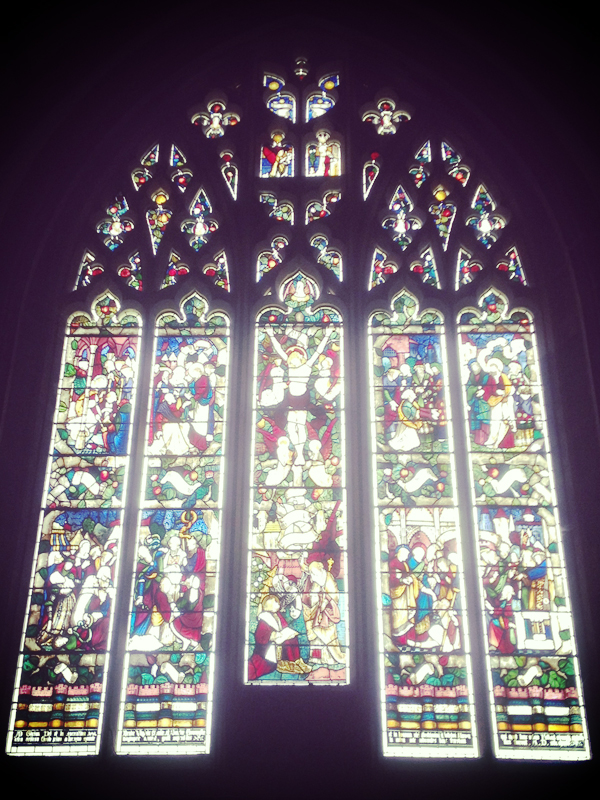 We were already living on borrowed time with two oil fired boilers over thirty years old. Last winter the engineer announced that one boiler was irreparable which left us with one boiler to slightly warm the church, but the energy crisis happened! Putting things in perspective, this meant that the cost of being almost warm for a single church service cost over £100. The next blow was the oil suppliers who are having to decommission the small tanker, the only one which can get to the church. So, even if we could afford to heat the church, we can't!.
We had hoped that we may be able to create a community project regarding solar panels and heating, but it seems that we don't have the time to get permissions and grants as we need the church warm by winter. Electric heating appears to be the best way forward, but is expensive to install.
The church is not just used for services, it is open daily Monday – Saturday from 11.00-1.00p.m. and we freely welcome all visitors. Many come in for a chat because they are lonely; some people come in for contemplation and prayer; some visitors are fascinated by the history of the church, and some come on a pilgrimage to St Eanswythe.
Most Saturdays we host the local Ukrainians with the aid of Folkestone Rotary who provide the refreshments and are in attendance along with Folkestone Inner Wheel ladies who serve the refreshments. Our Ukrainian guests describe it as their safe place where they can meet up and share news. Sometimes they ask if they may sing and recite verse. The latter tends to bring even more visitors to the church as they wander around or sit and enjoy an impromptu concert.
Without heat none of this is possible as many of our aging volunteers decided last year, the church was simply too cold for them to be present, and we had to reduce the days open to a couple of days each week.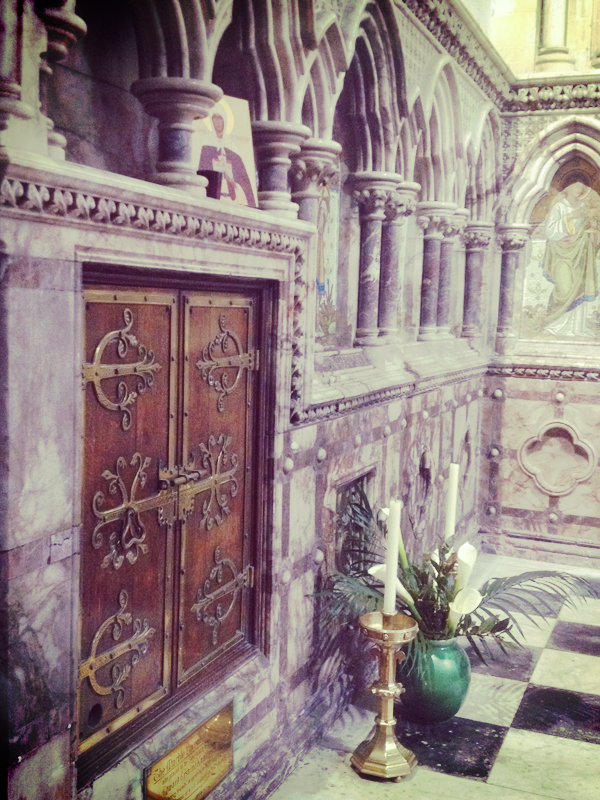 Without heating, none of this is possible
Without heat none of this is possible as many of our ageing volunteers decided last year, the church was simply too cold for them to be present, and we had to reduce the days open to a couple of days each week.
Tourism is of course a source of revenue for the whole town, not just the church.
We have concerts in the church, which is renowned for its wonderful acoustics, bringing visitors to Folkestone from as far away as London. Those visitors spend the day in Folkestone.
Last year, concerts were cancelled as it was too cold for the musicians to play their instruments.
Raising funds is never easy, and in the current economic climate even harder. We need to raise over £30,000 very quickly. If you can help us in any way to get the new system set up for winter, please let us know.
efficient heating
We all know that churches can be cold places due to the scale of the buildings, but it's not much fun to shiver in! The more efficient and cost-effective the heating system, the warmer we'll be.
the tapestry
The church is full of beautiful and intricate tapestries surviving so much through time and our aim is to make sure that survival is continued for many more visitors to enjoy.
The roof
The roof is obviuosly the most important strucure on the building, protecting all inside. We crucially need to complete all necessary repairs to make this 100% watertight.
Fundraising
Our constant. We are always looking for new and innovative ways to raise money. Join us and be part of the proud team looking after just one piece of Folkestone's heritage.
We Folkestonians cannot let neglect succeed in destroying our Church - the focal point of the town and it's history - where fire and wars have failed. Once the Church has gone it will be gone for good. For the love of Folkestone we need to act now.
The Friends of St Mary and St Eanswythe Parish Church began on 21st March 2014 and is dedicated to the preservation of St Mary and St Eanswythe's Church.
REGISTERED CHARITY NUMBER 1161358
Our sole aim is to raise funds all of which will be devoted to the upkeep of the building and to the furthering of public understanding of its history, architecture and significance.
E. info@friendsofstmaryandsteanswythe.org.uk